Living in the Bay Area as a young 25 year old, Sami did not think that she would ever be able to buy a house.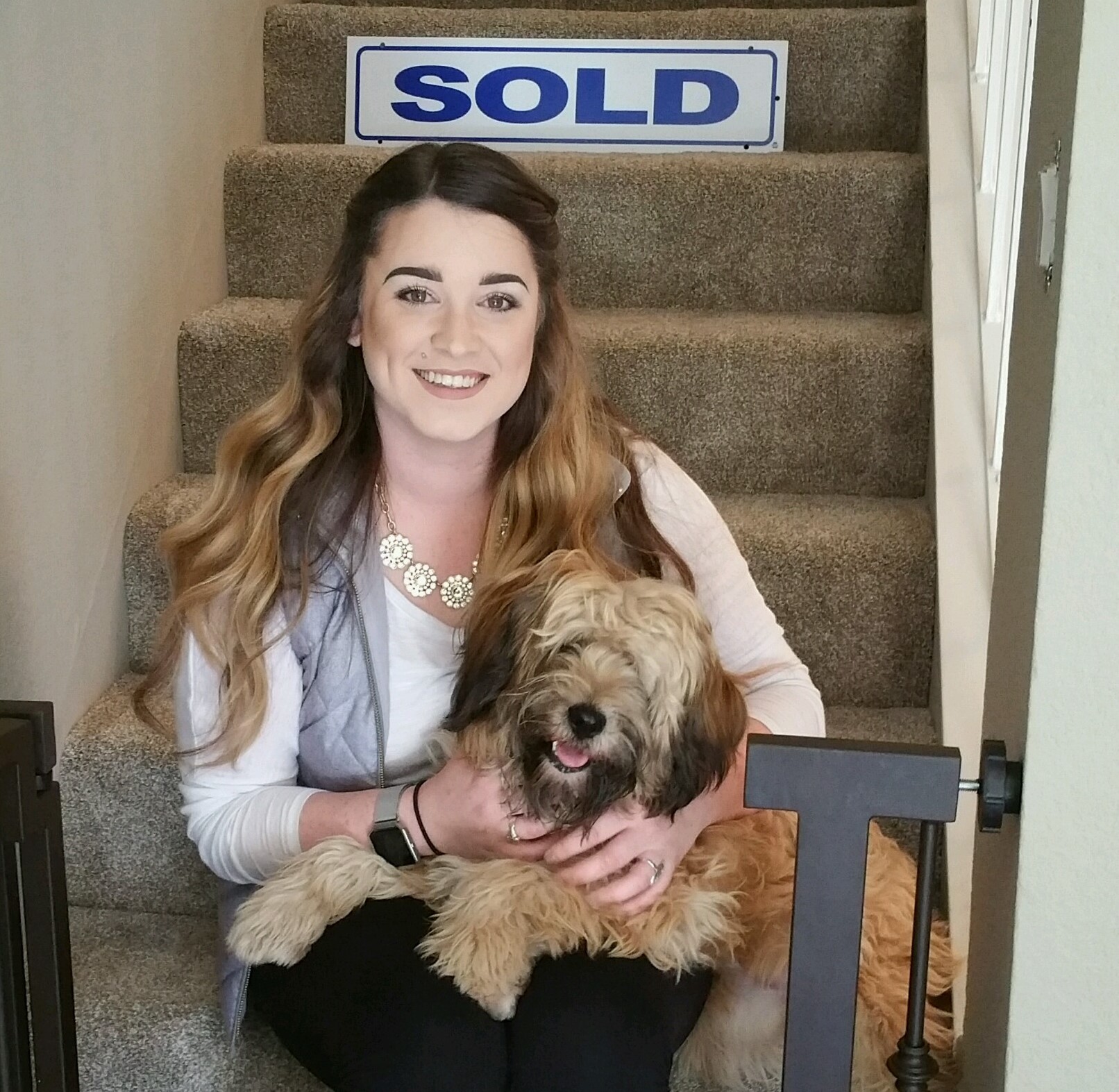 Sami is an amazing young lady
. After graduating from Creighton University in Nebraska she returned to her home town of San Jose, CA and landed a great job. It wasn't long before this bright young adult found herself looking at the next step in her life which was to entertain the idea of buying a home. Her mother and step father had recently purchased a home in Morgan Hill and though she wasn't initially wanting to move to Morgan Hill she didn't discount the idea all together. So she began looking at properties in her familiar neighborhoods and wondered "could I afford to buy a home"?
Fast forward to the answer and you get a great big YES! I had Sami meet Natalie Ventimiglia of Diversified Capital and left it up to her to find Sami the right financing options. It wasn't long before we received the pre-approval we were waiting for and could start shopping. Actually knowing what Sami could afford was the key to finding her the right home. She would send me listings she saw on line and I would network behind the scenes to find a perfect match for what she was looking for. As it ends up, she bought a home in the exact complex I had mentioned to her mother months earlier. I actually remember looking at a Broker Tour Open House and saying "this would be a great complex for Sam!" As luck would have it, a cute 2 bedroom unit came up and Sami fell in love with it.
Now working with young buyers does have it challenges….. they are busy, not always as motivated to pull the trigger and sometimes slow to make decisions not to mention that parents have a strong role in the decision process. But that wasn't the case with Sami. She made herself available instantly when we needed to look quickly at the dissolving inventory, she was motivated to get out of her renting situation and as for making a decision…. when she saw her home that first time, she knew it was "the one"! We had looked at enough homes in various neighborhoods and varying price ranges that when she saw it, she knew immediately that this was the home she was going to make an offer on. We did, we won and that's history!
Why was Sami able to purchase a home at such a young age? Is she independently wealthy? Did she rob the bank? Did she inherit money? No, no and no. Sami has been smart with her money and what struck me as incredibly mature was the strategy that she employed to save the money she needed to make her purchase happen. I told her once that I thought she could teach classes to young adults because it is possible to get out of the renting trap and into home ownership. I can't give you all the details that she employed but she did share that she was able to save a lot of her income every month so that she wasn't living beyond her means. As she saw her savings account grow, that encouraged her to keep going but that also meant not buying new cars, going out all the time or traveling a lot. She did simple things like packing her own lunch and not visiting Starbucks opting to make her own drinks at home. Little things added up to big savings over time and with each promotion she would add the additional income to her savings rather than spending it.
Discipline is really how she did it. And that's the same technique she employs now as a home owner so that she can decorate and entertain friends and family.
Since moving to Morgan Hill, Sami has shared with me that she enjoys walking to the downtown restaurants and has made new friends. Her friends enjoy visiting her and joining her for wine tasting and BBQs at her home and around South County. She says living in Morgan Hill is easy and the commute hasn't bothered her as she often takes the back roads versus the freeway.
My heart swells with pride and happiness for this bright, young lady with the adorable Tibetan Terrior, Bourbon. I wanted to share this story because there are a lot of young adults out there who could probably afford to buy versus rent but they'll never know if they don't at least talk to a lender. At the very least it will start them on the right path to building a good credit report, or start repairing a negative one and give them insight as to what they need to do and what steps to take to work in the right direction. Natalie and I work very closely as a team. Our goal is to help our clients learn what they can do, what they should do and guide them through the process. It can be scary for them. They hear horror stories from others or worse, they listen to the news. To that I say, talk to us so you hear it straight from people who are in the trenches every day and know what we can do to help. There are many strategies and we can work with you to make your dream of home ownership a reality too!